Welcome to the Noggin Wiki!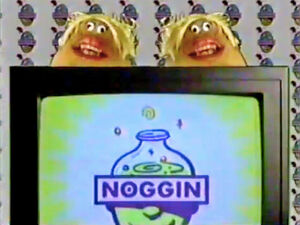 This is a fan website for Noggin, the "thinking channel" created by Nickelodeon and Sesame Workshop.
What is Noggin? Noggin started out in 1999 as a TV channel for tweens and teens. Its mission was to promote creativity, imagination, and thinking. Its on-air commercials showed these ideas through surreal puppetry and animations from experimental indie producers. In 2002, the channel divided itself into two blocks: a daytime block for preschool kids and a nighttime block for teens, called The N, where most of Noggin's older-skewing shows moved.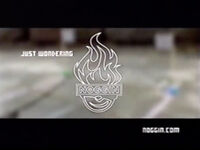 Freeform: Just Wondering
was a series of bumpers that Noggin aired in summer 2001. Each one was centered around figuring out the answer to a random summer-related question. For example, one measured whether a snail or a worm would be faster in a race. In another, three types of ice cream were left out in the sun to see which one lasted the longest. These bumpers were part of Noggin's "lazy summer" promos.
The questions asked and answered were:
Which ice cream lasts longest? Shortcake, mocha chip, or twin pop?
What does a dive look like from the other side?
What kind of paper boat floats best? A motorboat, a canoe, or the classic style?
Which is faster - worm or snail?
What do fish like best? A gummy worm, a worm, or another fish?
How many ants can you fit on a lollipop?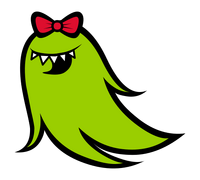 Skengle and Skengle
were a pair of alien characters made for Noggin's website. They also appeared as main characters on
The URL with Phred Show
, where they hosted a daily segment called "Skengle Poll." They are two aliens who use online polls to find out more about the human race. The first Skengle, Skibby, is a blue cyclops with a helmet. The second Skengle, Cud, is a green wig-like creature with sharp teeth and a hair bow.
Noggin FAQ
Where is Noggin now? The original Noggin channel closed down in 2009. It was relaunched in 2015 as a mobile app, but since 2019, all of the original Noggin branding has been removed from the app — making it Noggin "in name only."
Who were Noggin's hosts? Noggin's first host was a small green character named Phred, who starred in two variety shows. Hosts for the channel's daytime block included Feetface, Moose A. Moose, and Zee. The N block never had a formal host.
Are the original Noggin, the preschool Noggin, and The N all the same company? Yes. All three versions of Noggin were created and operated by the same company: Noggin LLC in New York. Despite the different target audiences, many of the same artists, writers, and developers were involved in all three versions.
Featured Show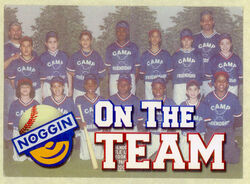 On the Team was a documentary series on Noggin about the troubles and triumphs of a Brooklyn baseball team.
Credits
The Noggin Wiki includes images and research by: